Regular price
Sale price
$35.95
Unit price
per
Sale
Sold out
Our Caravan awning tie down clips come with Free express shipping Australia wide!

Free 30 Day returns on this product.
12 Month Manufacturer warranty on this product.
Australian Made & Owned
Dispatch Time Estimate: Same business day - 1 business day
Are you already on the road or about to leave? We can send this product to an Australia Post Office or Caravan Park on your route. Please check with the post office or Caravan Park you intend to send it to.
These Australian Made caravan awning tie down clips simply clip over your awning tube when rolled out to help secure and tie-down your awning. This helps protect it against winds and gusty weather. This simple yet proven product could save you $1000s of dollars in damage. Why risk it? Buy a set of awning our awning tie down clips today and protect your pride and joy the next time you go camping.
Features:
Fits most drum awnings

Quick and easy to install and remove

Can use your normal camping ropes

Made from Stainless Steel

Made in Brisbane Australia
Specifications:
2 awning tie down hooks per package. (1 for each side of your awning.)
*Guide ropes not included
30-day money-back guarantee!
We're very confident you will love these Australian Made caravan awning tie down clips but for added peace of mind, We back this product with a 30-day money-back guarantee. Simply Return the product to us and we will fully refund you including shipping.
*This is separate from the manufacturer's warranty.
Item must be undamaged and/or unchanged. Minor wear and tear accepted. 
Caravan awning tie-down clips work by providing additional stability and security to your caravan awning, particularly in windy conditions. Here's how they work:
Attachment to the Awning: Clip our awning tie down clips into the groove as pictured.

Securing to the Ground: Attach a guide rope or ratchet strap to the hook and secure the other end to the ground. This is typically done using a ground anchor or peg. The guide rope or ratchet strap is passed through the anchor point, and it's then able to be adjusted to accommodate various distances between the caravan and the anchor point.  

Tension Adjustment: Caravan awning tie-down clip guide ropes/ratchet straps are adjustable allowing you to control the tension. You can tighten or loosen the strap as needed to keep the awning frame secure during strong winds.

Preventing Flapping: By securing the awning to the ground with tie-down clips, you prevent the awning fabric from flapping or blowing in the wind. This not only protects the awning but also makes the camping experience more comfortable, as flapping fabric can be noisy and disruptive. To further prevent awning flapping AMD Touring strongly recommends buying an Anti flap kit. (See the Recommended extra below) 

Stability and Safety: These clips increase the overall stability of the awning. This is particularly important in areas prone to strong winds or gusts. A securely tied-down awning is less likely to become damaged or dislodged, providing both safety and peace of mind. You just never know when the wind could suddenly pick up!

Adjusting for Terrain: Depending on the terrain, you may need to adjust the positioning of the tie-down clips to ensure a secure fit. For example, if the ground is soft or sandy, you might need longer sand pegs or additional anchoring points.
Do caravan Awning Tie down clips work? 
In our personal experience YES! I recently woke up to some strong winds on the shoreline at Lake Yarrawonga and the awning was being held securely in place with minimal flapping thanks to the Awning tie down clips and Awning Anti Flap kit working together.
(Wind speeds of above 40kmh and gusts above 60 Kmh nearly all day!)
Now had I looked at the forecast I probably would have packed my awning up for piece of mind the night before since I wasn't going to be sitting outside in that wind! I wasn't stressed though since I have been caught out in a few violent unexpected storms over the years.  
Having the awning Tie Down clips very likely saved my awning from going over the roof of my caravan causing several $1000s in damage and saved me from biting my nails all day. 
I have sometimes skipped securing the awning down and have noticed it starts to move around at 20kmh wind speed. Once I secure the awning it is completely stable again. 
At the end of the day, caravan awning tie down clips are designed to help secure your awning. They are not designed so that you can leave your awning out during a cyclone. If you know strong winds are on the way then AMD Touring strongly recommends packing up your awning until the strong winds pass. That is still the most effective way of protecting your caravan or RV awning. 
Why buy our Australian Made Caravan Awning Tie Down clips over some cheaper ones?
Quality Assurance: Products made in Australia are made to last and made to do the job right! Stainless steel construction ensures durability and longevity, even in challenging outdoor conditions. We have had several customers come to us after buying cheaper Awning tie down clips that didn't fit properly. What's worse is that some customers weren't even offered a refund if they returned them! That's why we back our Awning Tie Down Clips with 60 days free returns. We have not had a single Awning tie down clip returned!

Ethical Manufacturing: Supporting products made in Australia means you're choosing items manufactured in accordance with labor and ethical standards. Knowing they're not produced with cheap materials or under exploitative labor conditions provides peace of mind. 

Customer-Focused Returns Policy: A 60-day free returns policy helps to back what we say and gives our customers the peace of mind they need when buying our awning tie down clips.

Local Job Creation: Purchasing Australian made & Owned products contributes to local economies and job creation, supporting businesses and communities for generations to come.

Shorter Shipping Distances: Buying local reduces the carbon footprint associated with long-distance shipping, contributing to environmental sustainability.

Free Express Shipping: We know shipping times can be slow and we know how disappointing it is to add a product to cart only to then have to add Shipping at the end. That's why we offer Free Express Shipping with our Caravan Awning tie down clips.

Quick dispatch times: Nothing is more infuriating than buying a product and then finding out that it takes 3-5 Business days just to dispatch the item! AMD Touring's estimated dispatch time for this product is the Same business day - 1 Business day. Fast dispatch times matched with Express Shipping could mean that you get your caravan awning tie down clips before other businesses have even sent your item! Some of our customers receive their order the next business day!
We Understand: We understand that it can be diffiucult to pick up parcels while traveling and that's why we can send them to Post Offices or Caravan Parks. *We strongly advise checking with them before placing an order.
Should I pack up my awning if strong winds are predicted?
Yes. Packing up your awning before strong winds is the best way to protect your awning from damage. 
Should I pack up my awning if caught in a storm?
That depends. Packing up an awning in strong winds can be difficult and dangerous since the canvas will be catching the wind once the arms are put in. It usually requires at least 2-3 strong people in my experience to pack up an awning in strong wind. If the wind isn't going to get much stronger and you can hold the awning firmly in the wind it may be safer to secure the awning with our awning Tie Down Clips. *Please note that this is based on my personal experience and AMD Touring accepts no responsibility for any damages caused.
Recommended Extra! 
Buy together and save. Secure your Awning and prevent it from flapping in the wind with our bundle!
Caution: Excessive flapping can cause damage to your awning canvas
*Awning Anti Flap Kit is the last 4 images.
We recommend getting an Awning Anti flap kit with your Awning Tie Down clips to further protect your awning. These 2 products work exceptionally well together to prevent any damage from wind. 
Anti-flap kits also significantly reduce noise.
Our Caravan Awning Anti flap kit will be shipped Express Post with your Awning Tie Down clips.
Free 30 Day returns on this product.
Made by RSG Accessories in Brisbane. 
Contains 4 Multi-Purpose Tarp Gripers and 4 Bungee Cords. 
Simply attach the Multi-Purpose Tarp Grippers, 2 on either side of your caravan awning, feed the bungee cord through the hole on the Tarp Gripper, around the caravan awning arm, and onto the hook on the Tarp Gripper. This will secure your awning and reduce the flapping significantly. 
Other Uses:
Tie down shade walls

Use with tent poles

Helps prevent eyelets from tearing out of tarps

replacement for torn eyelets on tarps

camping, boating, and much more.
Specifications:
4 Tarp Grippers & 4 Bungee cords.
30-day money-back guarantee!
We're very confident you will love this product but for added peace of mind, We back this product with a 30-day money-back guarantee. Simply Return the product to us and we will fully refund you including shipping.
*This is separate from the manufacturer's warranty.
Item must be undamaged and/or unchanged. Minor wear and tear accepted. 
Click Here to view all of Our Australian Made Caravan Awning Accessories.
Here at AMD Touring, we are proud to make it easy to find high quality Australian Made 4wd, camping, and caravaning gear.
Share this product with a friend
View full details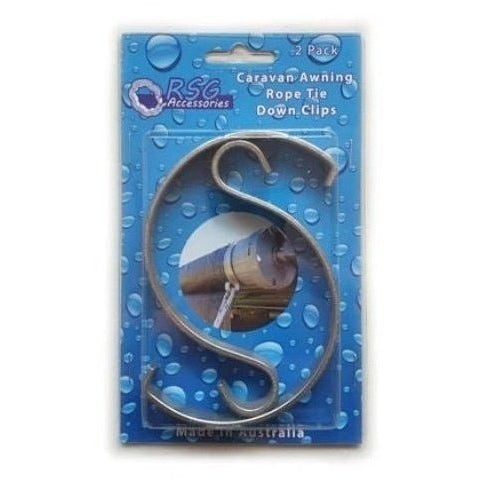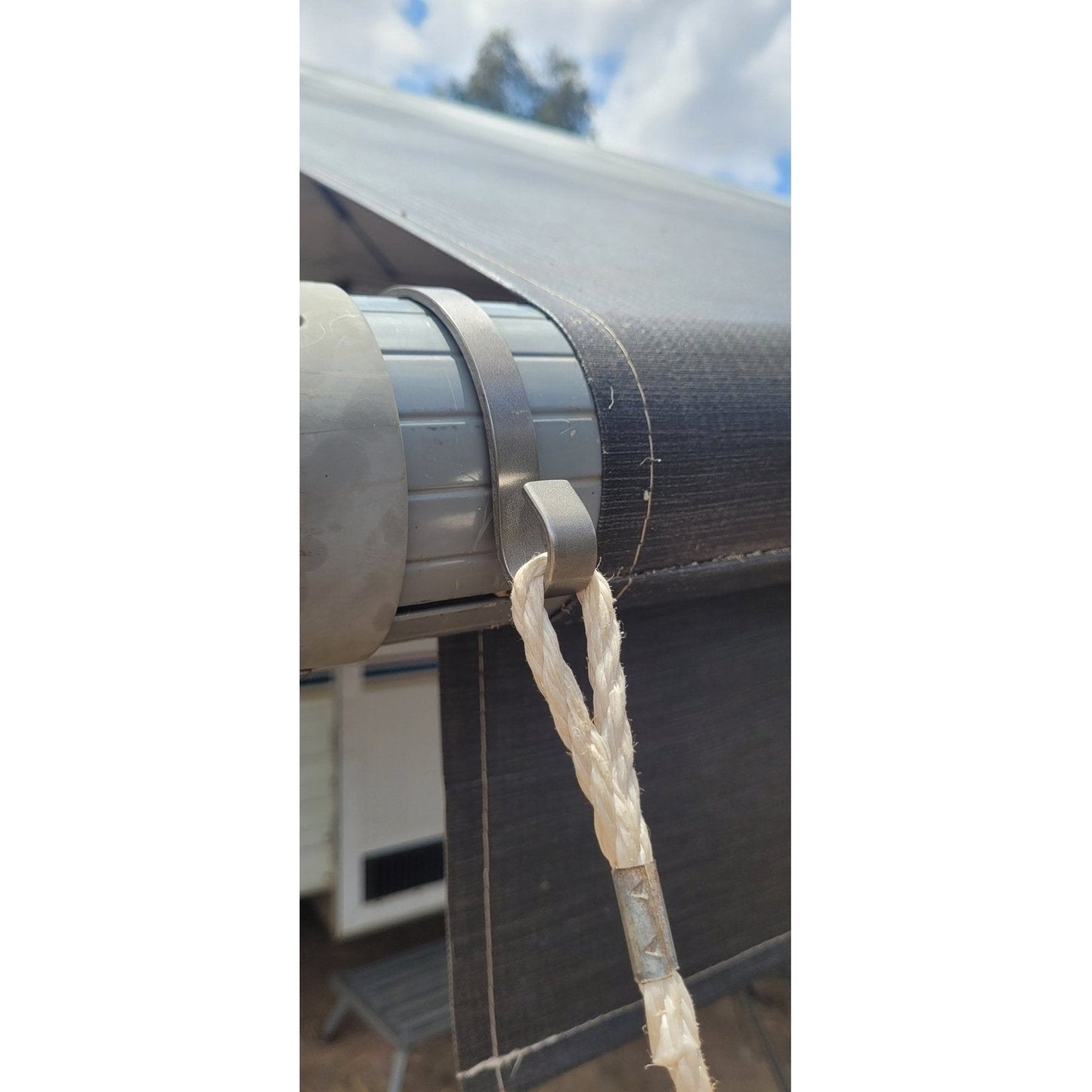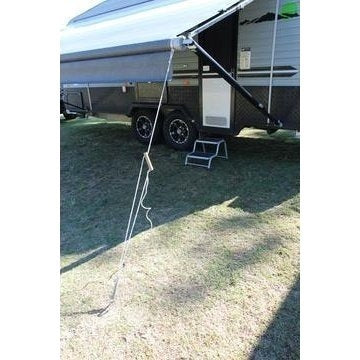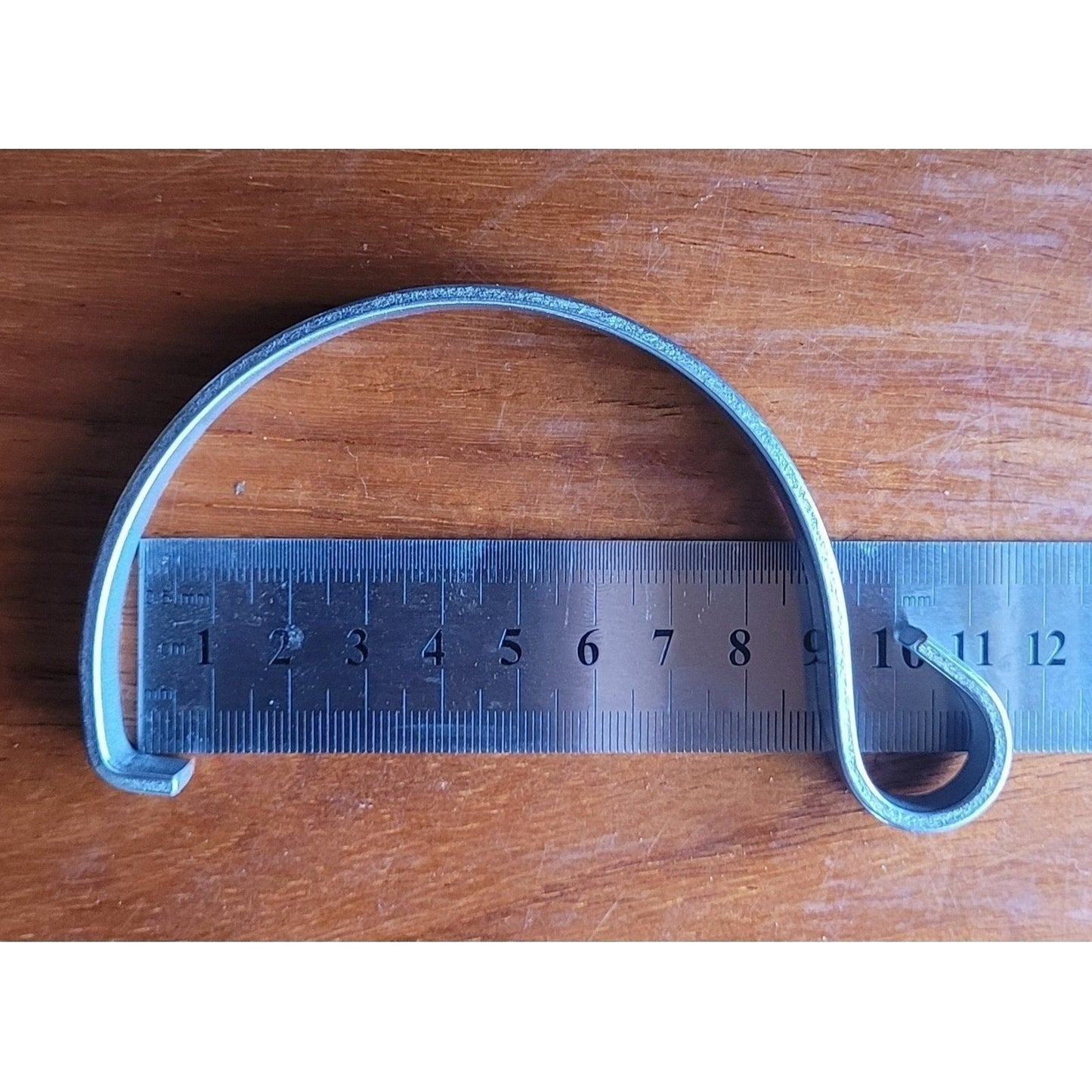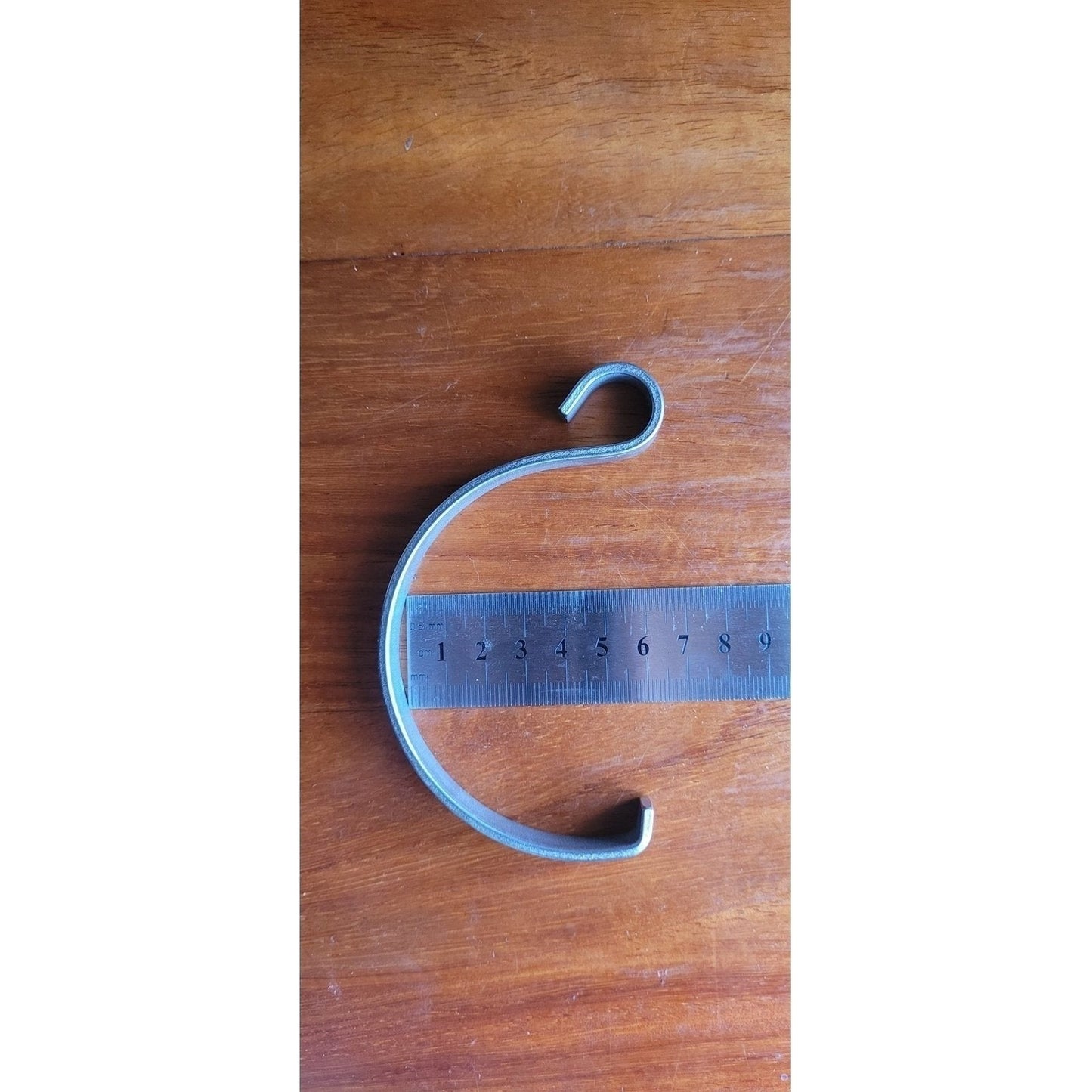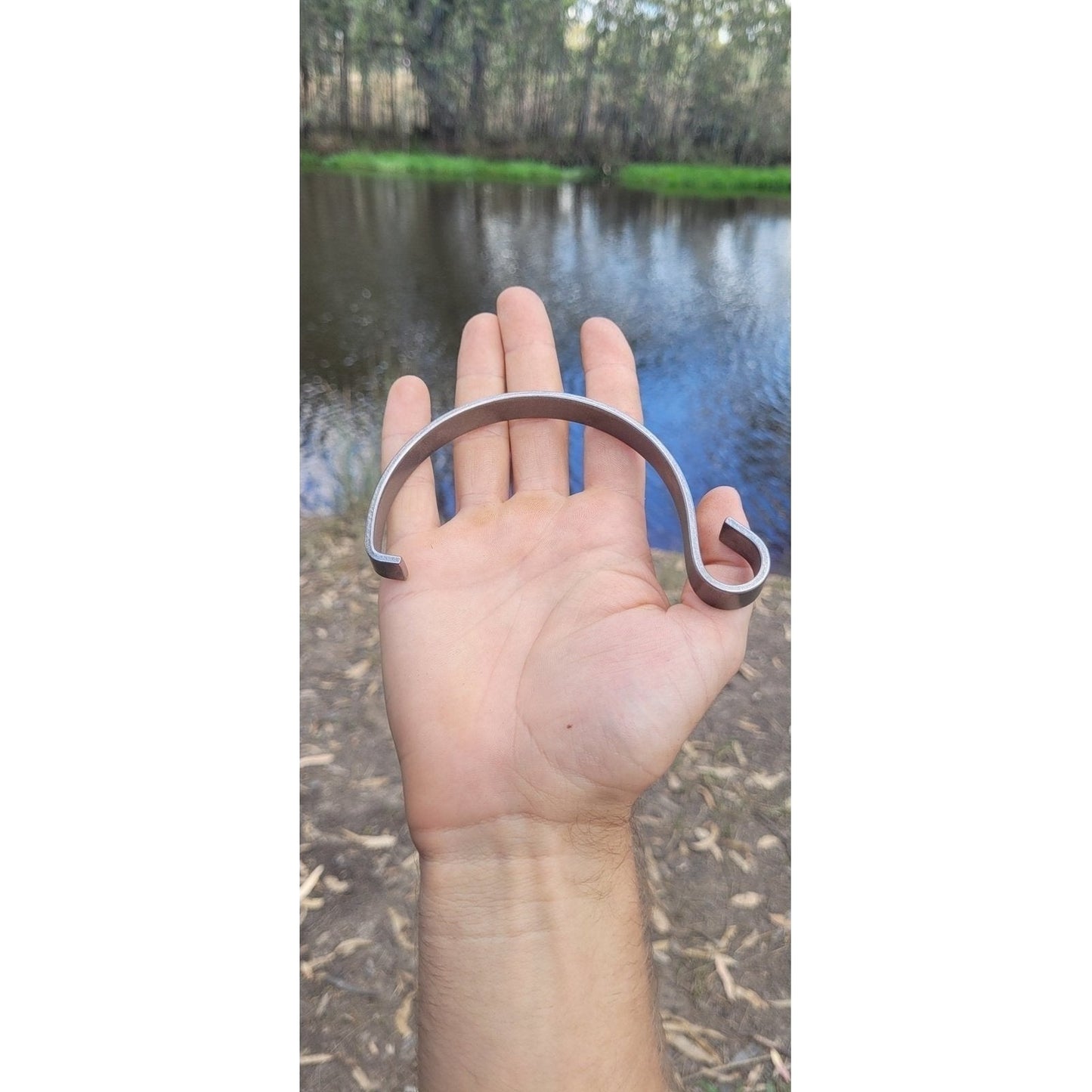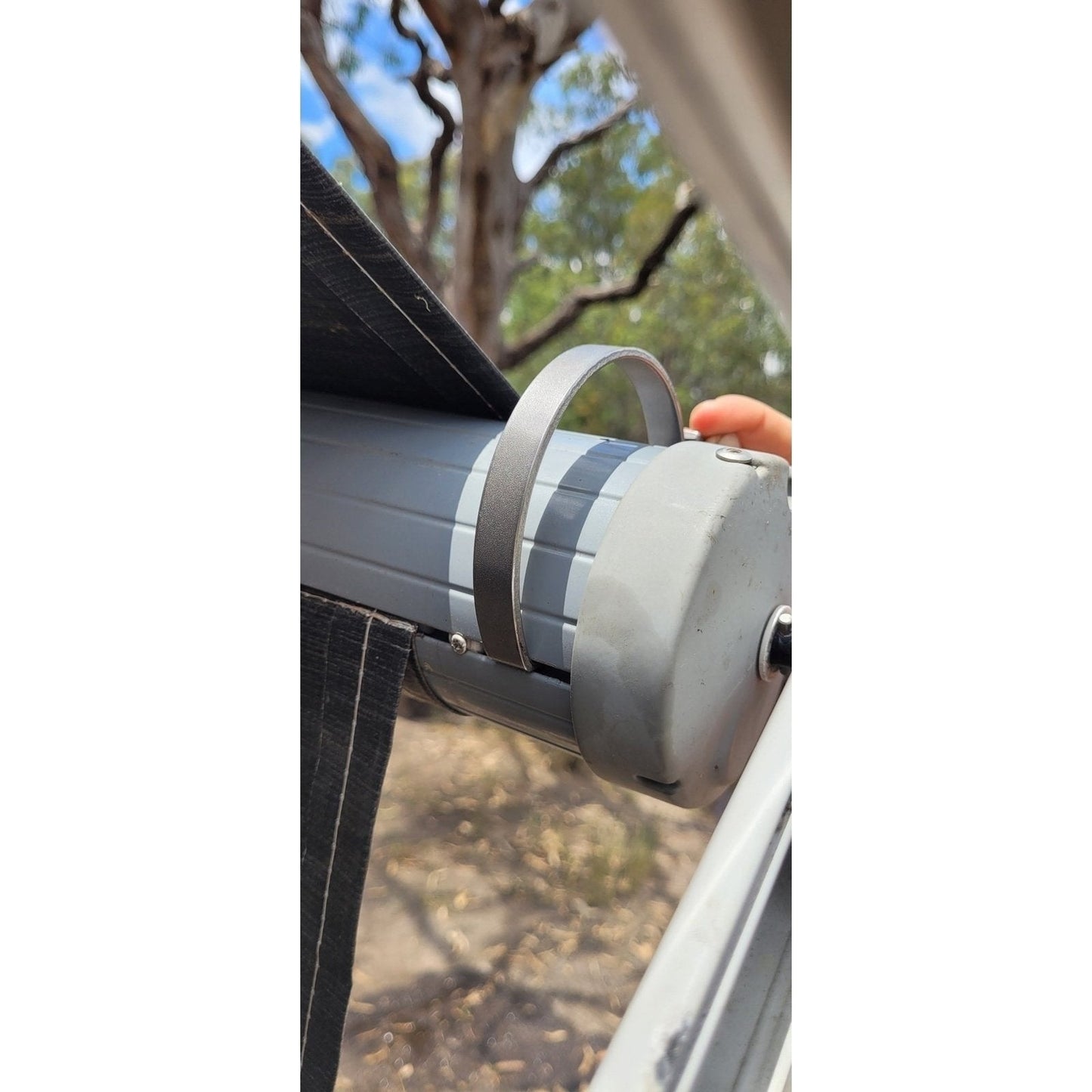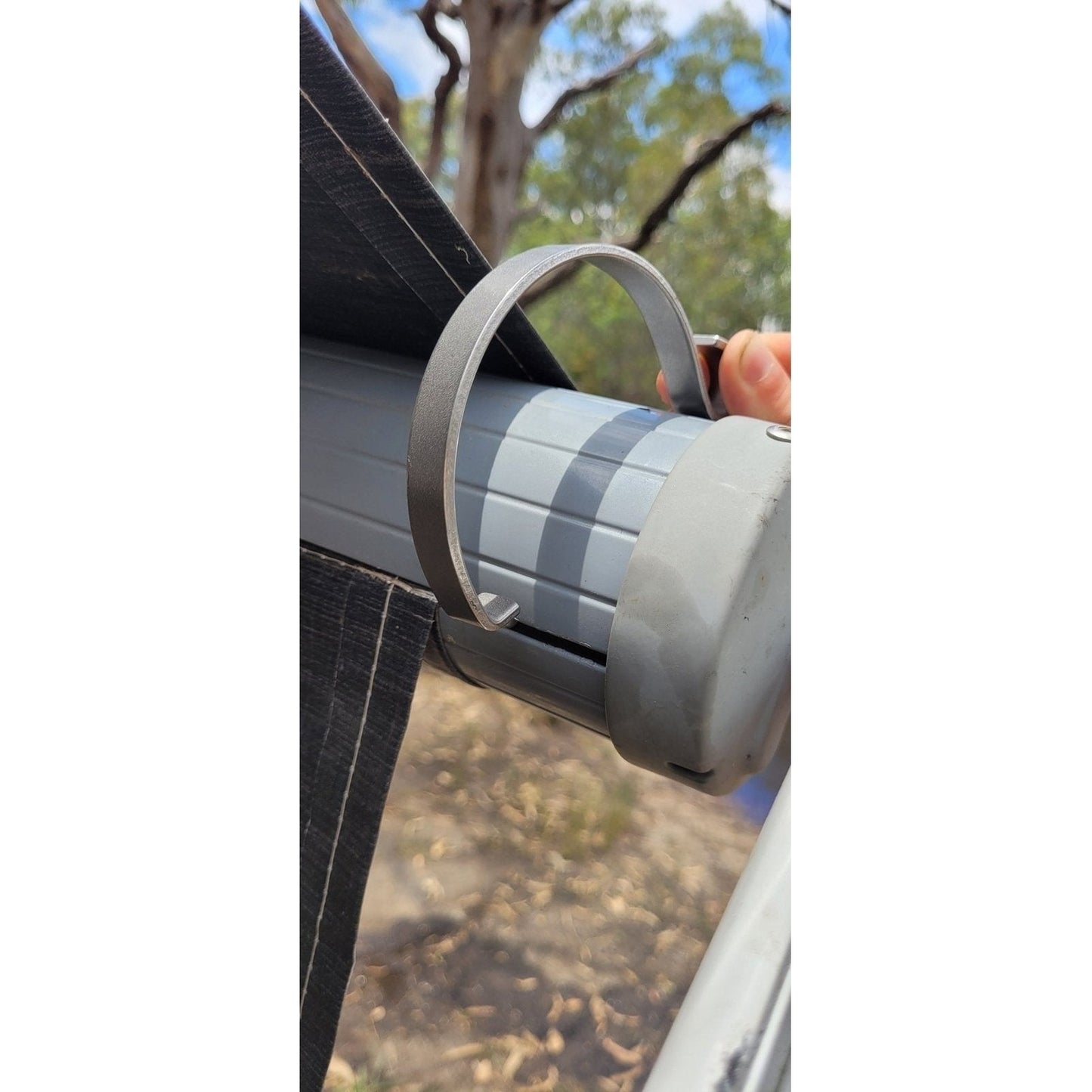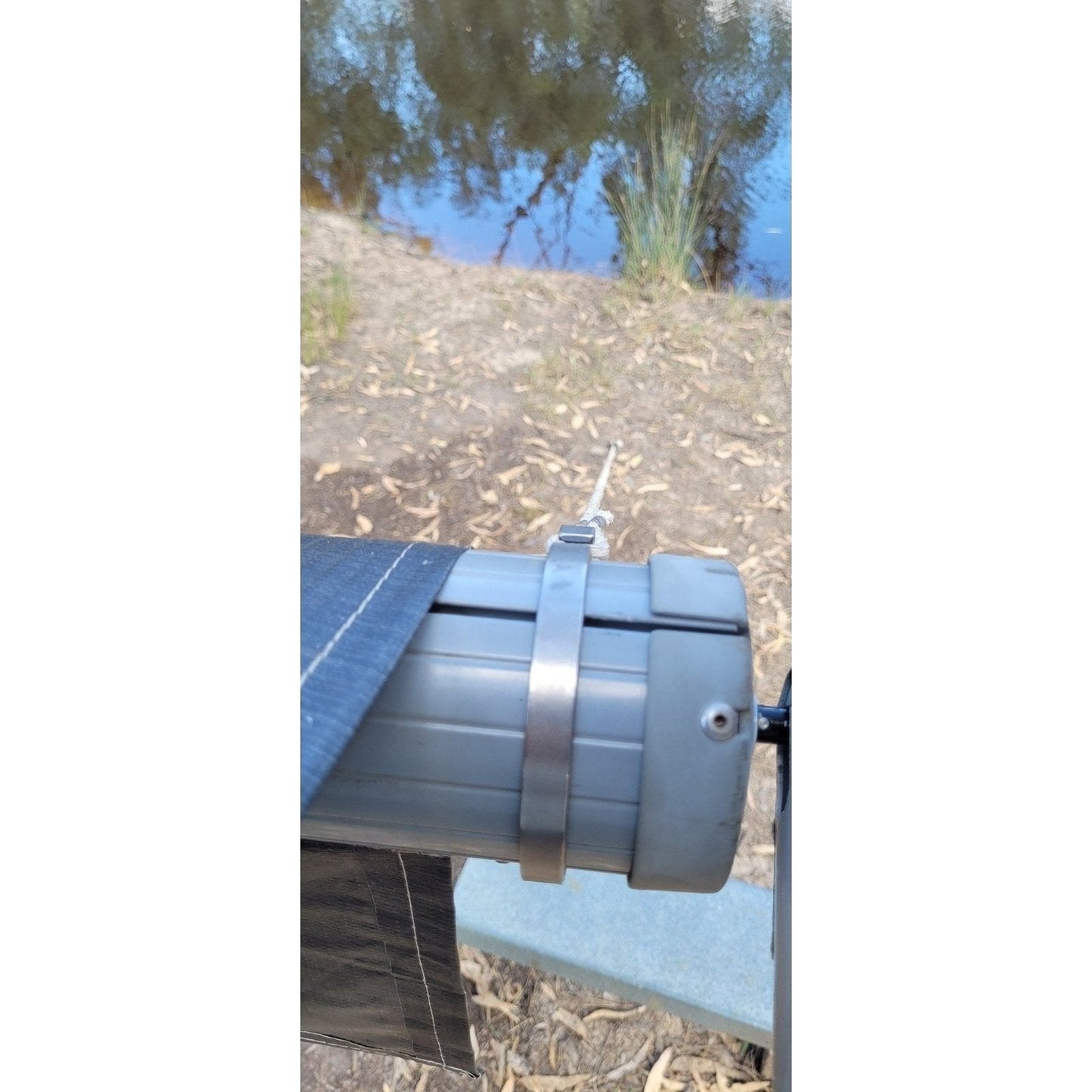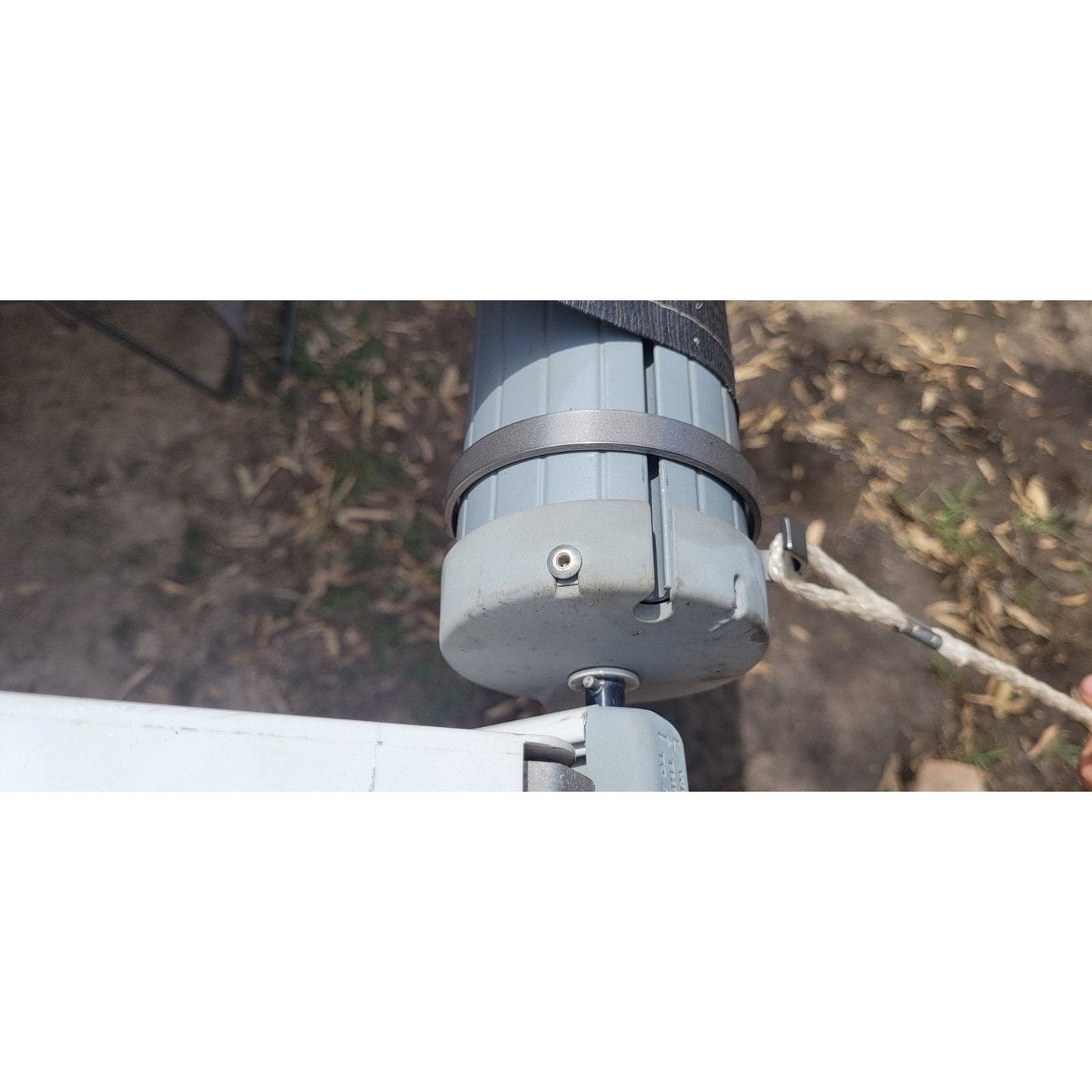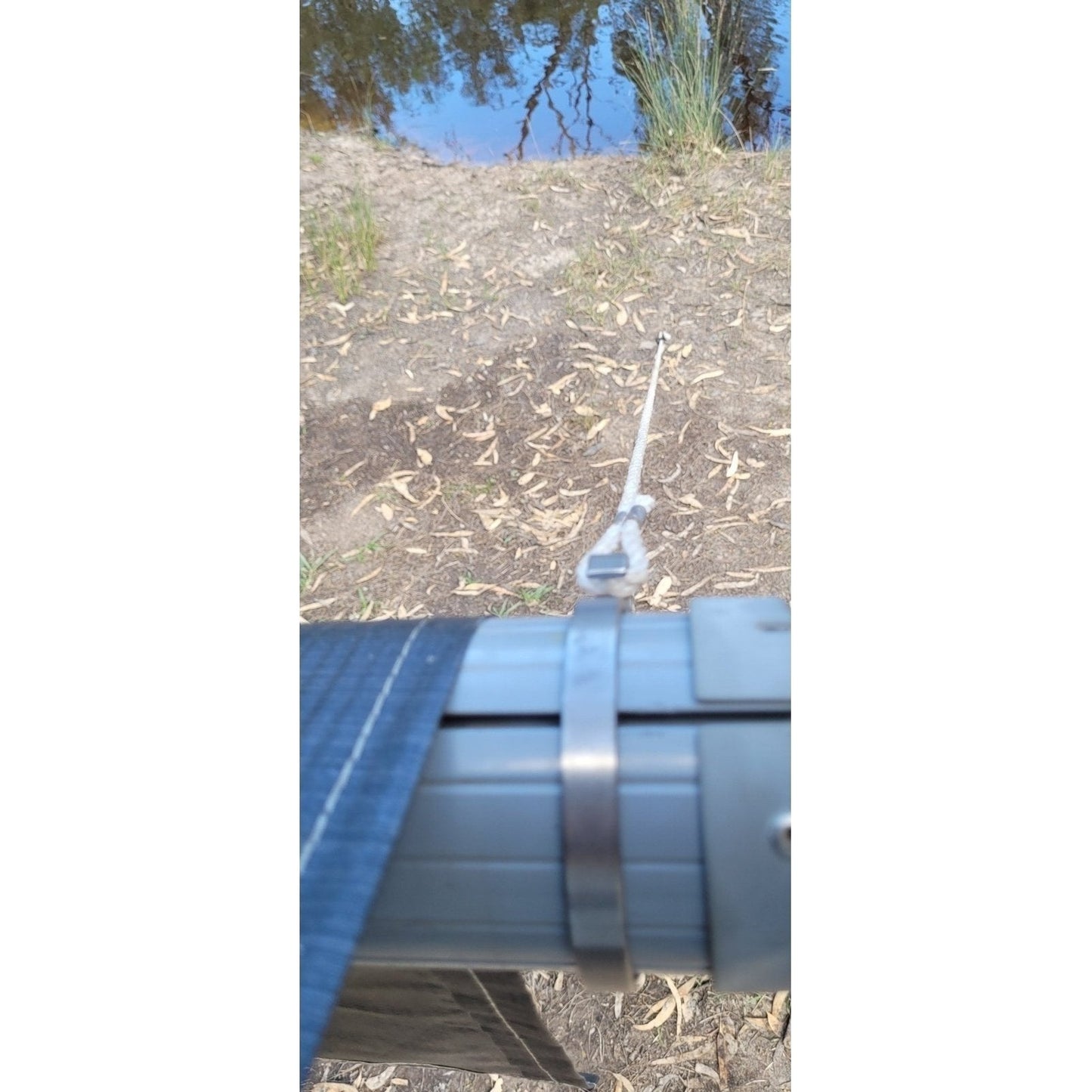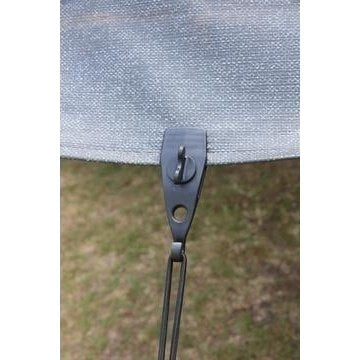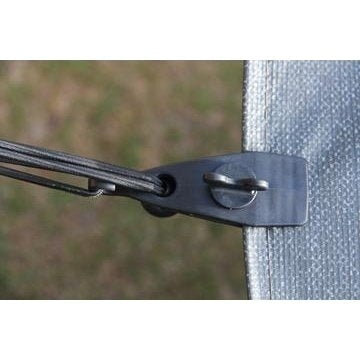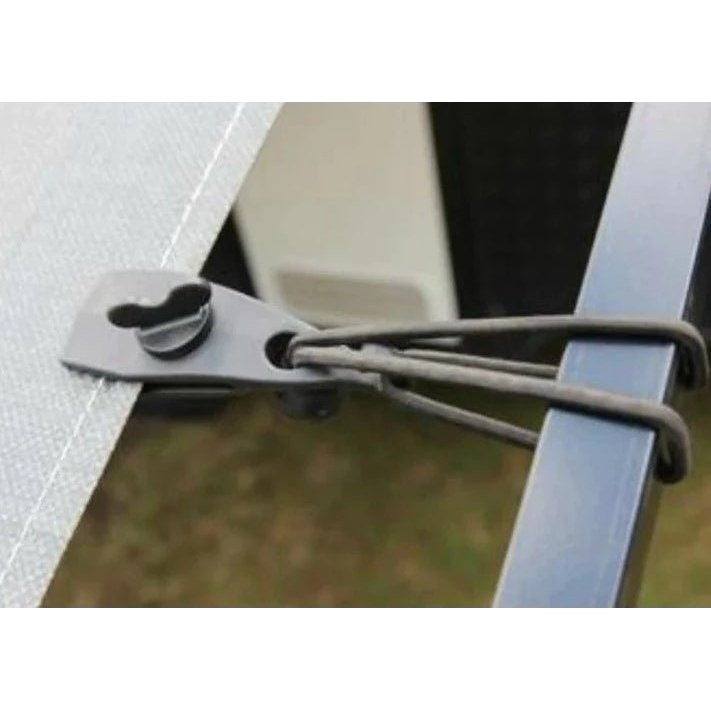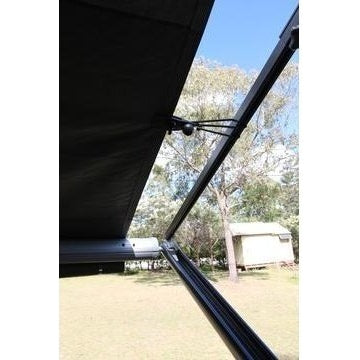 Prompt service and delivery.
Great product selection and I was surprised how quickly the items were delivered. Roll out awning clips are a must have! Big fan of the zippet clothes line as well!! Saves drilling into my awning. Thank you!
Roll out awning rope clips
My roll out awning rope clips have come in extremely handy when using our caravan. Makes securing it so much easier and quicker.
Now even the kids can get in and give us a hand.
Thank you for taking the time to leave a review Tim it's much appreciated!
- Jaidyn
Awning clips
Awesome! Great to use and easy
Thank you for your review Patrick it's much appreciated!
- Jaidyn
Awning clips
The awning clips are great for holding the awning down