Regular price
$35.00
Sale price
$35.00
Unit price
per
Sale
Sold out
The Aqua Scrunnel is a Funnel designed specifically for Caravans, RV's and motorhomes to aid in refilling water tanks via a water jerry can or water container.

Free Express Shipping for a limited time only!
Australian Made & Owned

The Aqua Scrunnel will only screw into a "Hume Water Fitting" which is a threaded cap and mount-style water inlet. Typically found on most caravans.
Please check your caravan is a screw-in Hume water inlet mount prior to purchasing. If you are unsure please get in contact with us here.
Screw + Funnel = Scrunnel
The scrunnel is a hands-free funnel that screws into the position of your water cap, held in place with a locking nut.
No need to hold a generic funnel in place, the Scrunnel allows you to keep a free hand while filling your water tanks or allow you to use both hands on the jerrycan, ensuring no mess.
Why choose a Aqua scrunnel?
 Australian-made. made in Brisbane Australia. 
Sturdy And Reliable. Made to last. As it has no flex, unlike other funnels. We have engineered the thread to be thick and durable. So you can rest assured the scrunnel will last a long time.
Reduces Spillage. Scrunnel uses a unique patented design and solid mount, therefore, making it a lot easier to use over a traditional funnel. The throat and mouth of the Scrunnel have been designed and engineered to point diagonally up. As a result, It allows for an easy pour with no mess.
Not sure if it will fit your setup?
Send us a photo via email.
30-day money-back guarantee!

We're very confident you will love this product but for added peace of mind, We back this product with a 30-day money-back guarantee. Simply Return the product to us and we will fully refund you including shipping.

*This is seperate to the manufacturer warranty.
Item must be undamaged and/or unchanged. Minor wear and tear accepted. 
Share this product with a friend
View full details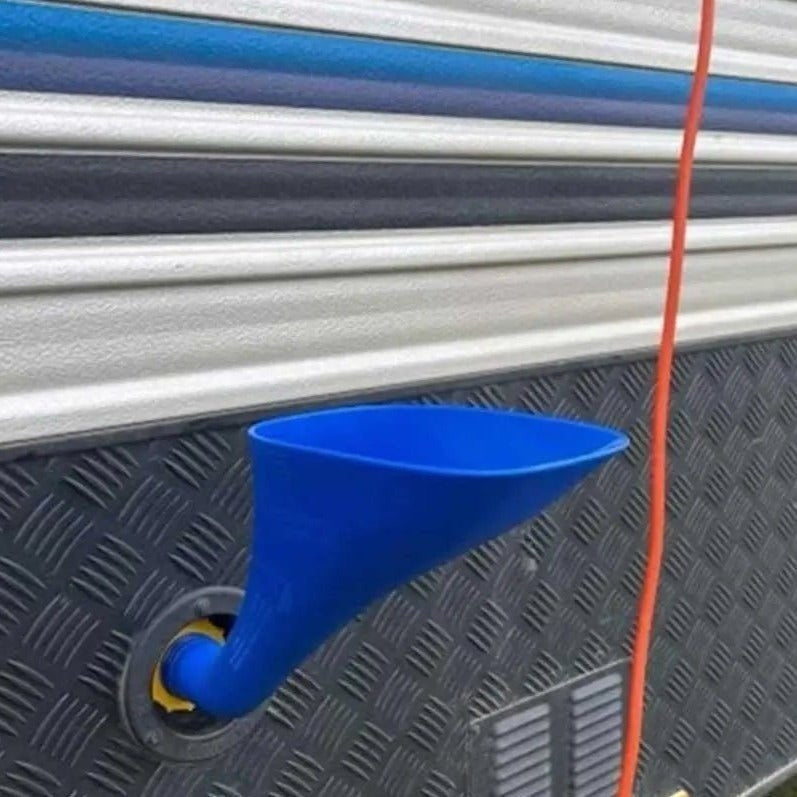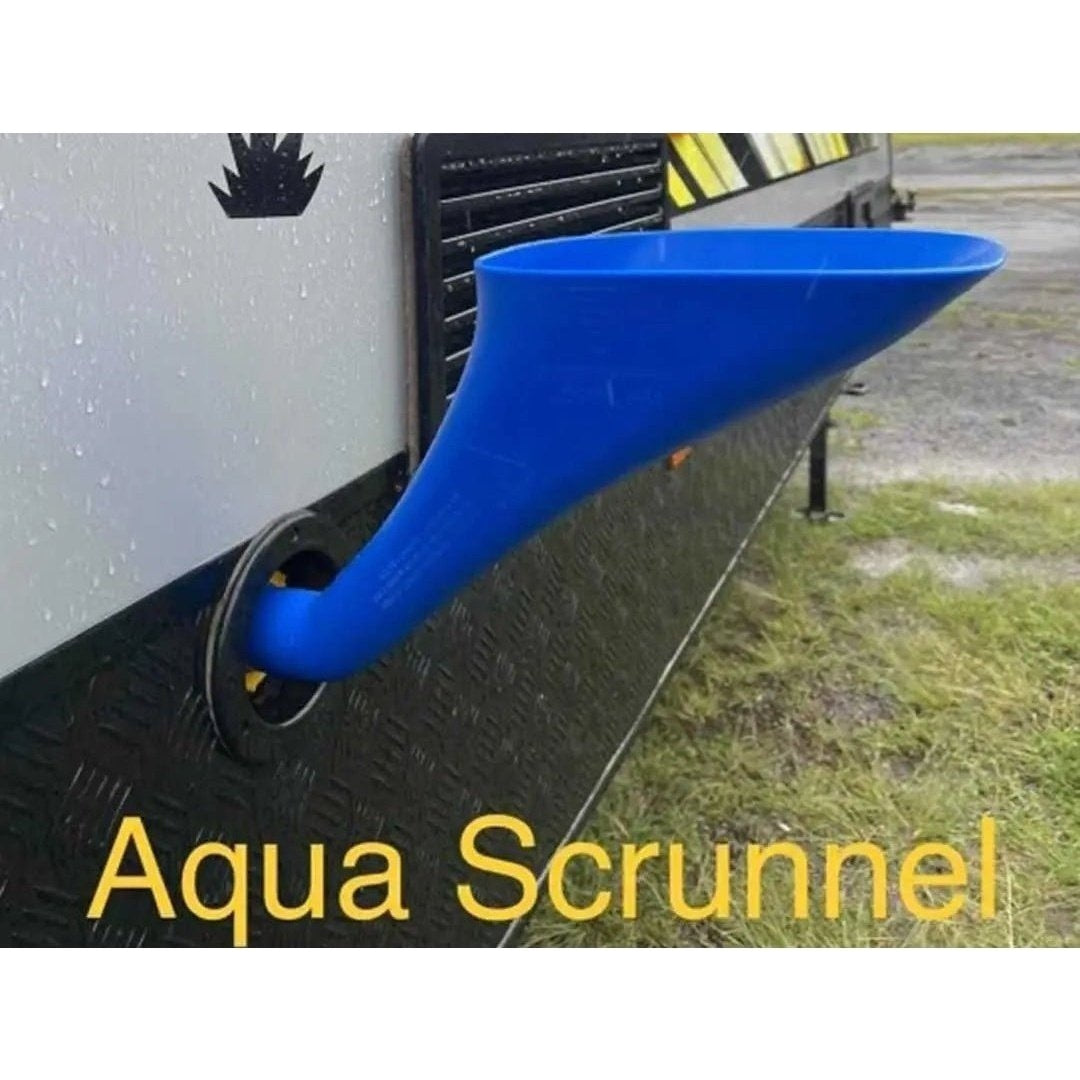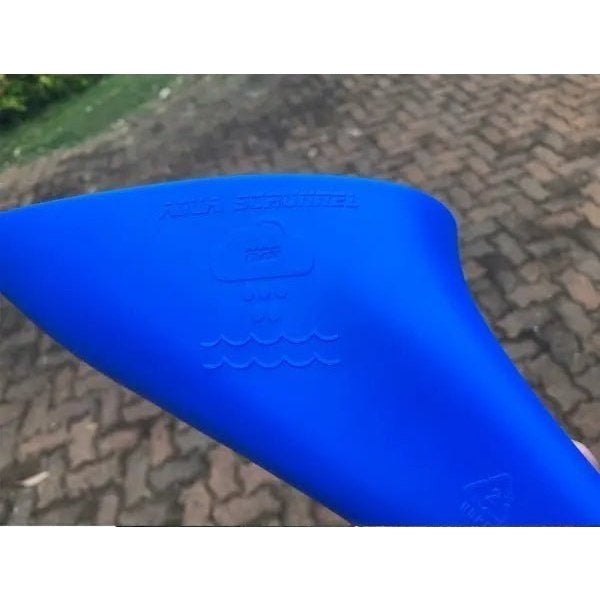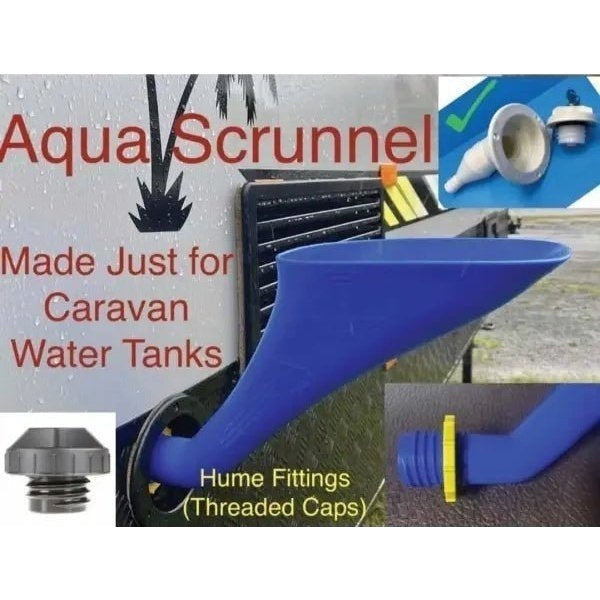 Aqua Scrunnel - good design
The Aqua Scrunnel is a good, robust design with a nice strong thread. Works well, easy pouring into tank. Good communication from AMD Touring and quick delivery.
Thank you for taking the time to leave a review we really appreciate it.
Time saver
Does what it states it does.
Ingenious!
Why did it take so long for someone to think of this! Very strong material.
Thanks for taking the time to review this Scrunnel aswell William!