Regular price
$35.00
Sale price
$49.00
Unit price
per
Sale
Sold out
What is a Scrunnel Fuel funnel?

Scrunnel fuel funnel is a solid plastic mold that will screw into most vehicles that use a screw-in fuel cap. Scrunnel the screw in the fuel funnel eliminates the need to balance your jerry can on your knee and significantly reduces the likely hood of spilling any fuel over your paintwork!
Scrunnel is a Heavy Duty fuel funnel! It won't bend and it won't get squished unlike cheap funnels.
Scrunnel can support up to a massive 30Kg sitting on top of it while screwed into place on a vehicle! Now thats seriously impressive! 
Scrunnel is the best Petrol funnel for your jerry can / fuel can. 
Petrol or diesel,  this funnel will revolutionize your working environment or home garage, outdoor activities, and many more, and best of all we are saving you money.
Screw + Funnel = Scrunnel
The scrunnel is a hands-free funnel that screws into the position of your car's fuel cap, held in place with a locking nut.
No need to hold a generic funnel in place, the Scrunnel allows you to keep a free hand while refueling or allow you to use both hands on the jerrycan, ensuring no mess.
Why choose a scrunnel fuel funnel instead of $5 Supercheap funnel?
Fits most screw in fuel caps. The design of the scrunnel allows the thread to attach to most screw-in fuel caps. As of yet, we do not have a bayonet fitting. Please check your fuel cap before buying. A $5 Supercheap funnel does not screw in.
Sturdy And Reliable. Made to last. As it has no flex, unlike other funnels. We have engineered the thread to be thick and durable. So you can rest assured the Scrunnel will last a long time.
Reduces Spillage. Scrunnel uses a unique patented design and solid mount, therefore, making refueling a lot easier and better for the environment. The throat and mouth of the Scrunnel have been designed and engineered to point diagonally up. As a result, It allows for an easy pour with no mess.
 Australian-made.

 

Made in Brisbane Australia from UV stabalized Injection Molded plastic.
Free Express Shipping Australia wide!
Not sure if Scrunnel will fit your vehicle?
Send us a photo via email and we will get back to you.
Does your vehicle have a small flap in the fuel neck?
 Scrunnel is working on a attachment to push the Unleaded fuel flap down however in the mean time you can use something like a straightented coat hanger to push it down to ensure a smooth pour. (See last image)
30-day money-back guarantee!

We're very confident you will love this product but for added peace of mind, We back this product with a 30-day money-back guarantee. Simply Return the product to us and we will fully refund you including shipping.

*This is seperate to the manufacturer warranty.
Item must be undamaged and/or unchanged. Minor wear and tear accepted. 
Frequently asked questions:
What is a Scrunnel fuel funnel?
Scrunnel is a screw in fuel funnel that screws into the place of your filler cap.
Where is Scrunnel made?
Scrunnel is proudly Australian Made in Brisbane.
How does a Scrunnel the screw in fuel funnel work?
A Scrunnel simply works by screwing on in the position of your fuel cap and is secured by the included locking nut.
Is Scrunnel faster than a normal funnel?
Yes, Scrunnel is much faster because it has a much wider mouth and no bend points like most fuel funnels.
Is Scrunnel cleaner then using a traditional funnel?
Yes because it screws into your filler tube it can't accidentally fall out spewing fuel all over your paintwork and the ground.
What are the advantages of a Scrunnel?
A Scrunnel allows you to hold the jerry can with both hands instead of balancing the jerry can on your knee or having a second person. As a result it's also quicker and less messy.
Will a Scrunnel fit my vehicle? 
Yes If your vehicle has a screw in fuel cap. No, if your vehicle has a bayonet fuel cap. Please see the photos for examples. If still in doubt please contact us. 
Will a Scrunnel fit my Lawn mower, Generator or Tractor?
It might however there are no guarantees.
Will the Scrunnel fit onto my caravan water filler? 
No. However, the Aqua Scrunnel is designed for most Rv's, caravan's, and camper trailers with the Hume water fitting. Click Here to learn more.
Can I buy a Scrunnel at $2 shops or Bunnings?
No you wont find Scrunnel in $2 shops of Bunnings because it is a high-quality Australian Made product made to last. 
Here at AMD Touring, we are proud to make it easy to find high-quality Australian Made 4x4, camping and caravaning gear.
Share this product with a friend
View full details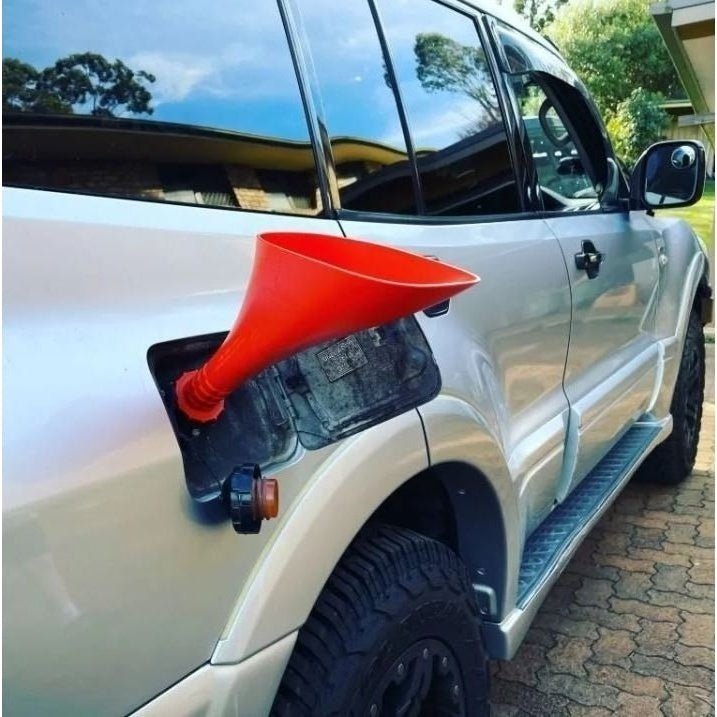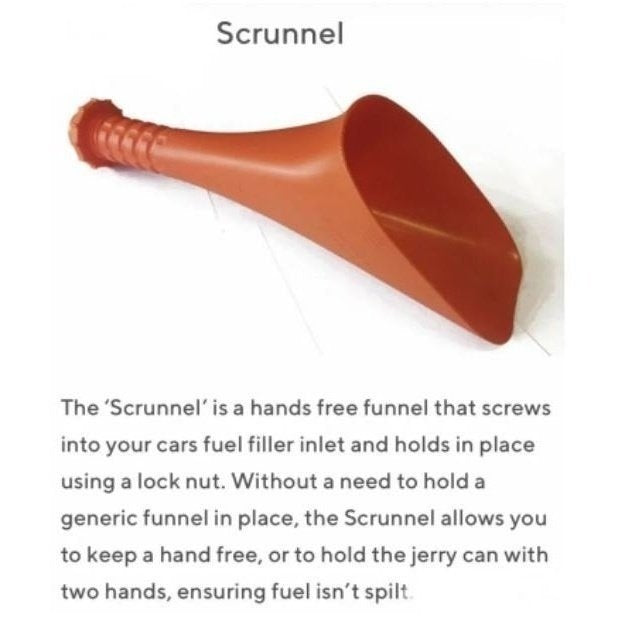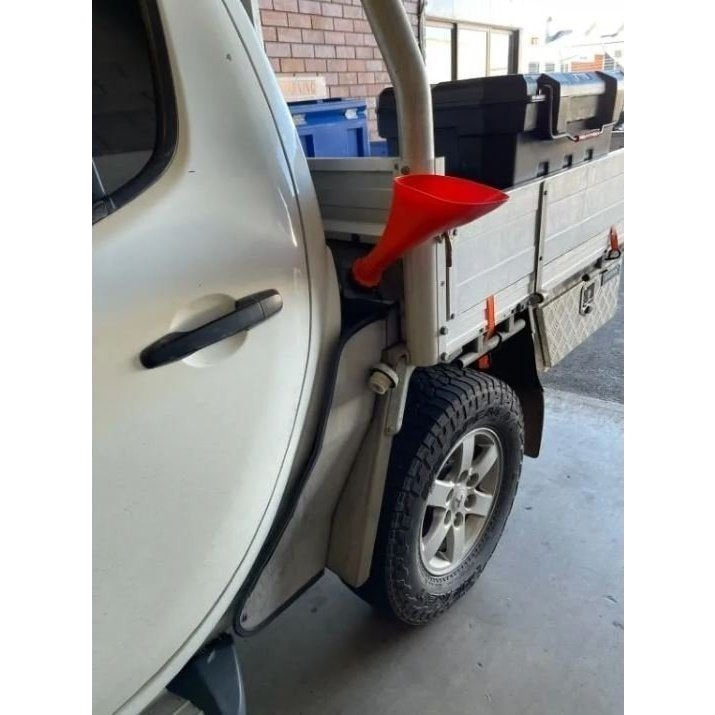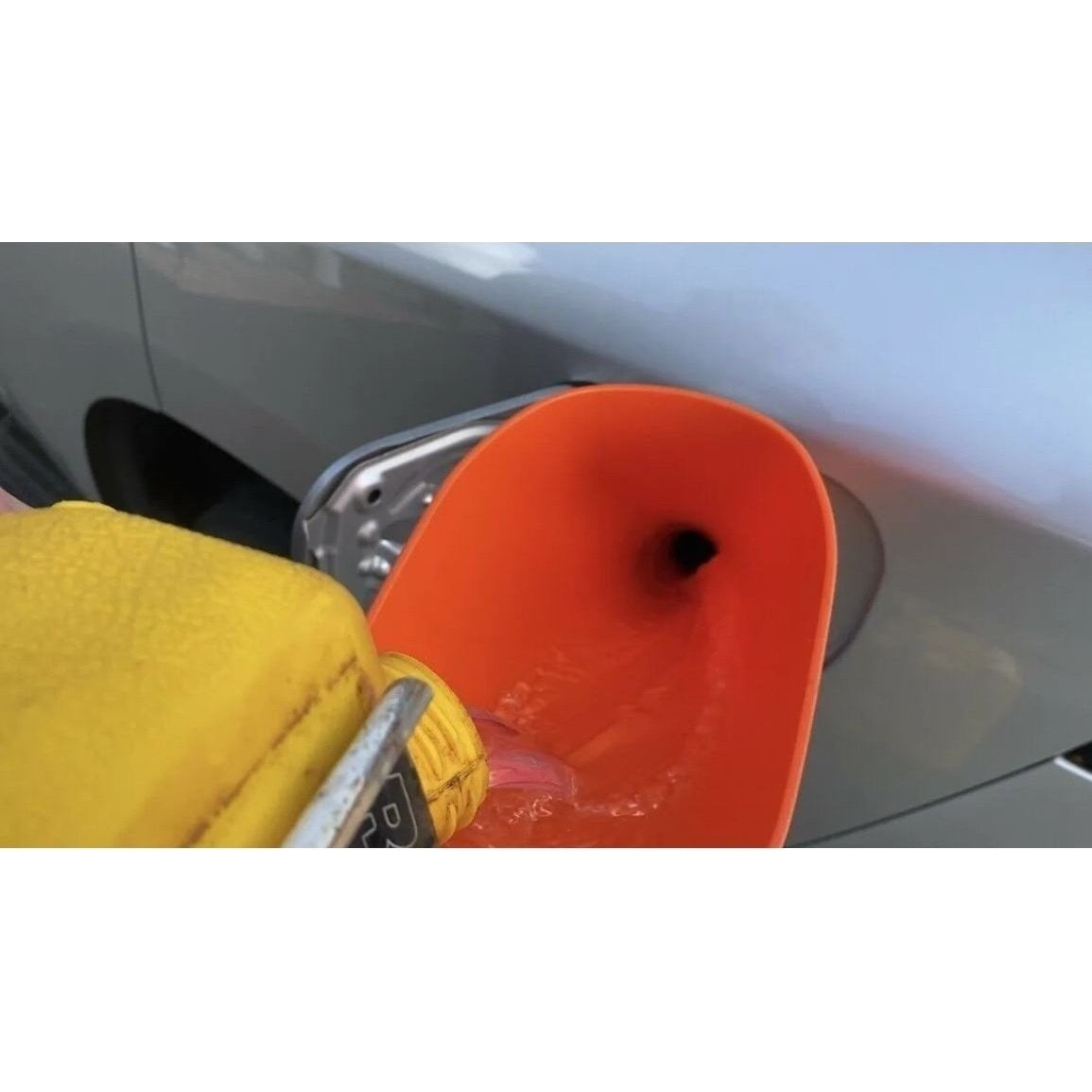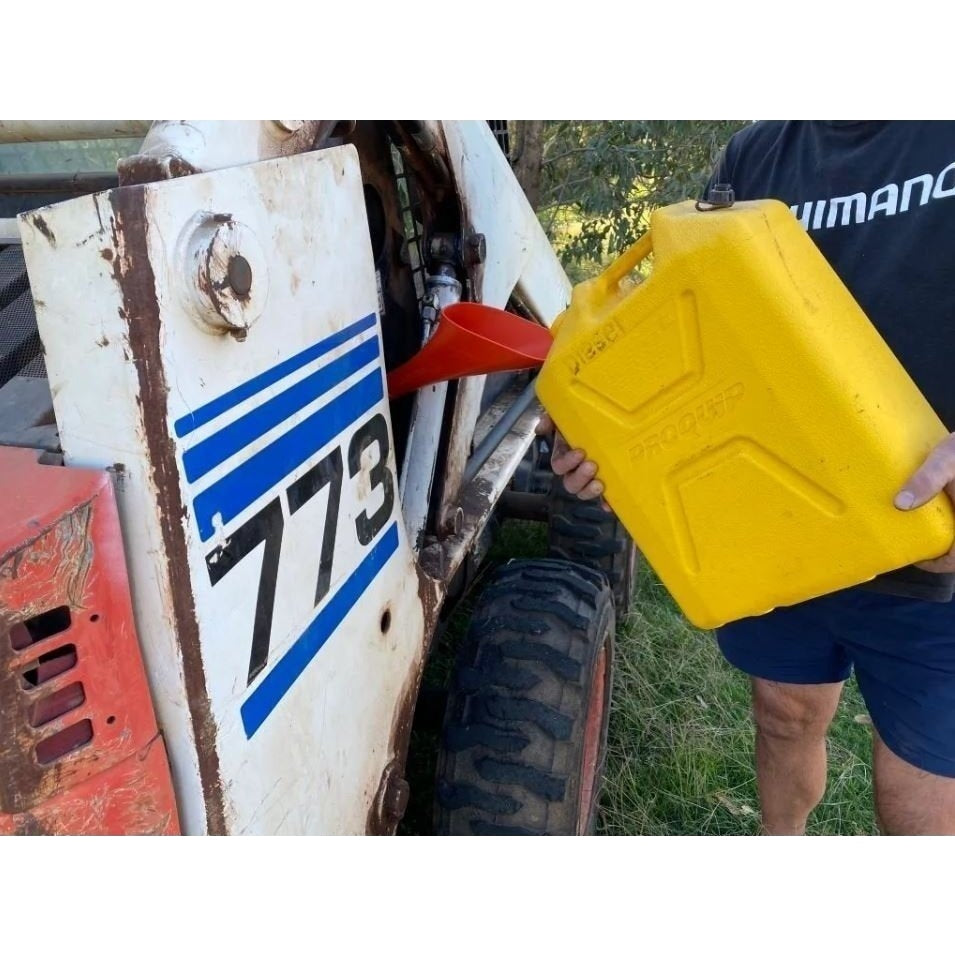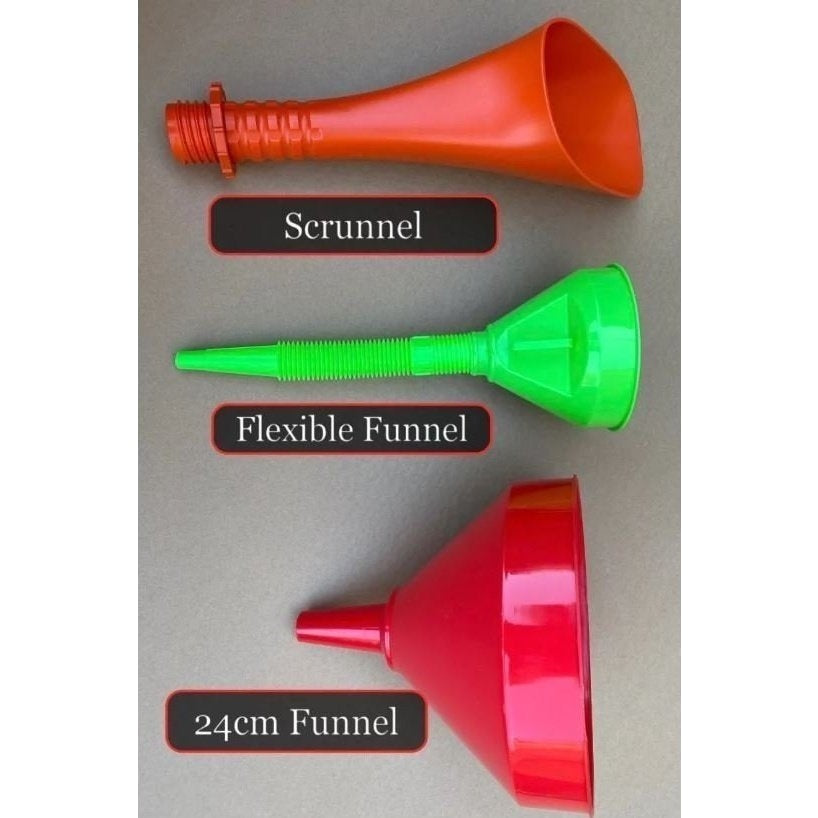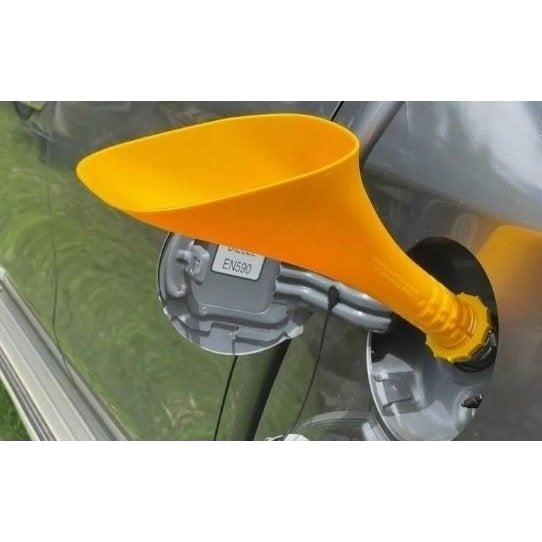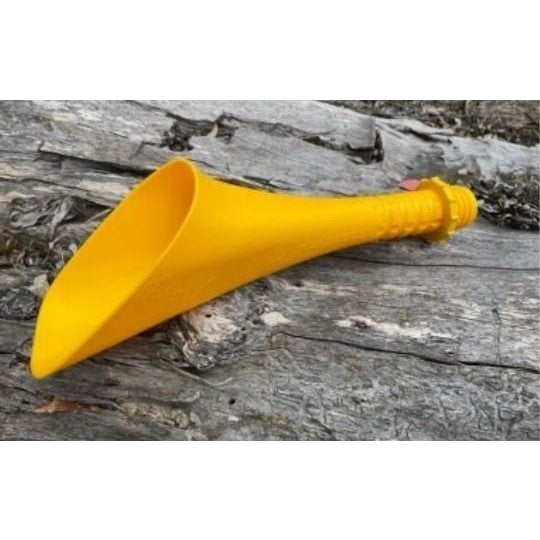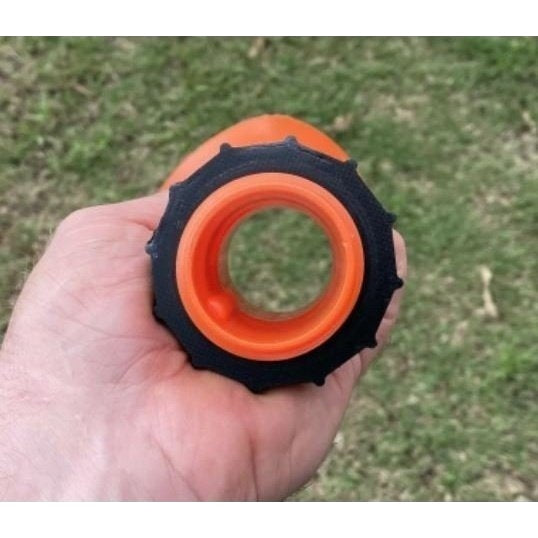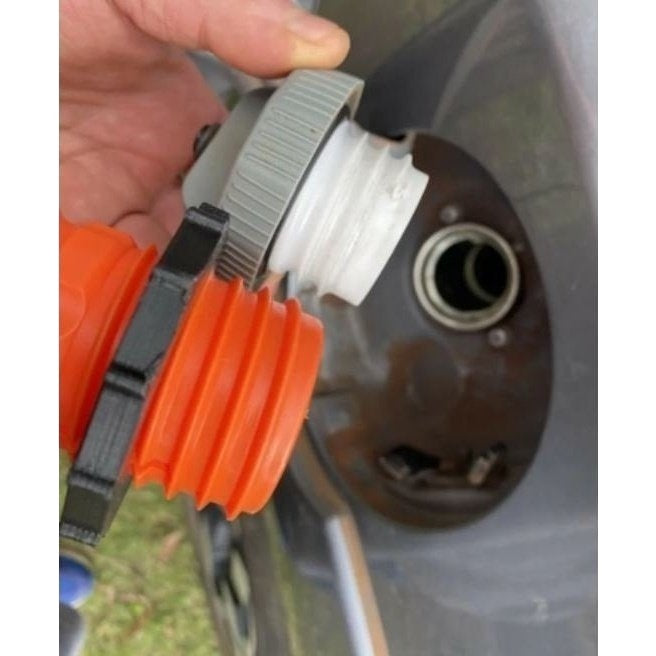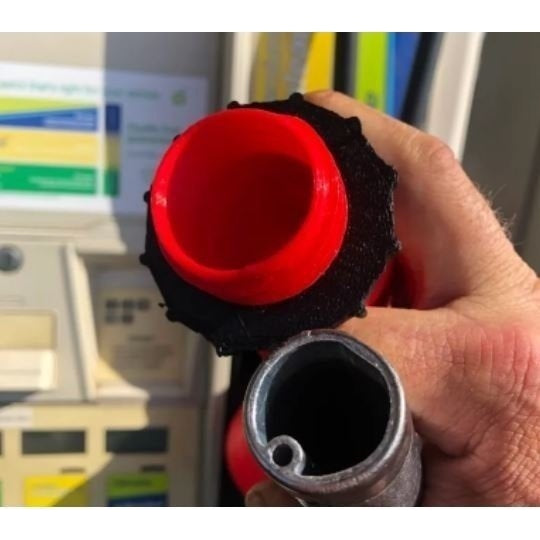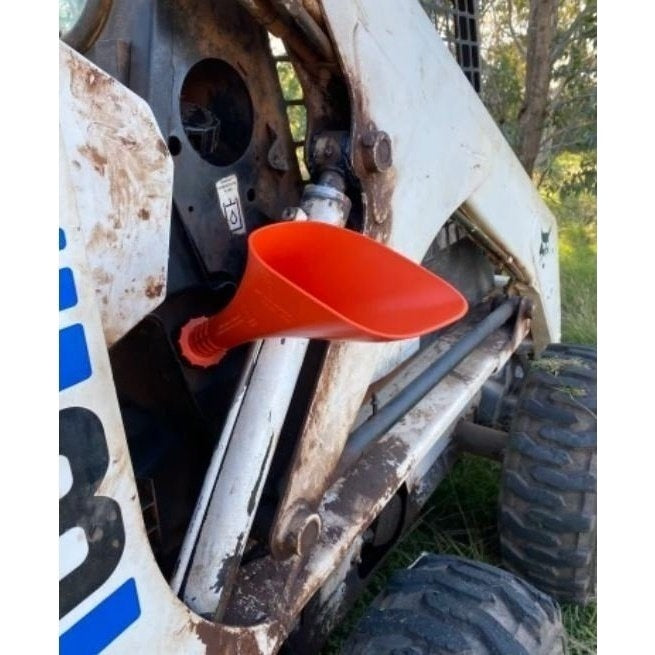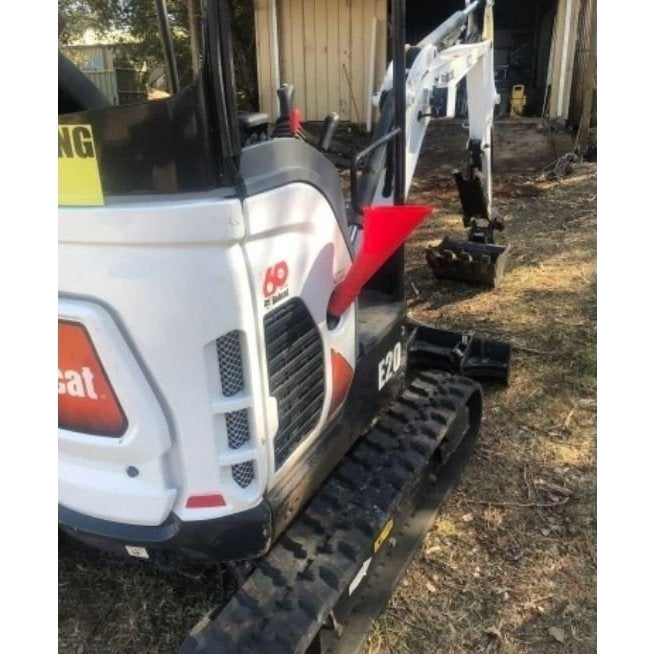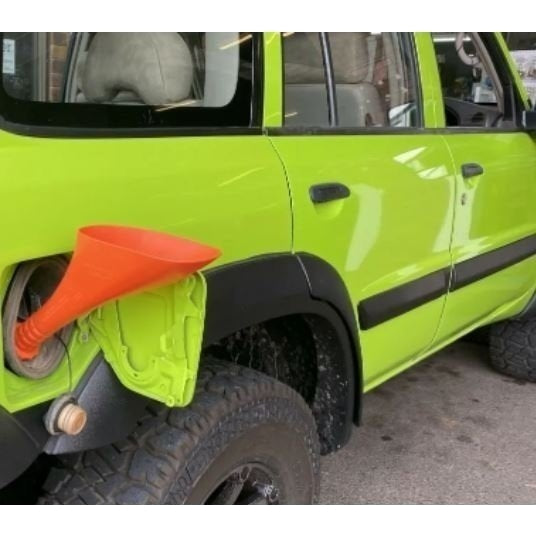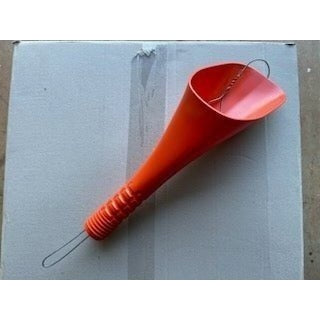 Scrunnel
Great one funnel fits all
Thank you so much for taking the time to leave us a 5-star review! We're thrilled to hear that you're enjoying the convenience and effectiveness of the Scrunnel.
Be sure to show your friends.
Safe travels
- Jaidyn
Scrunnel
Fast efficient shipping, product works exactly as described and means you can have two hands on the jerry can when refueling. Recommended.
Thanks for taking the time to leave a review Michael we really appreciate it! Great to hear it works exactly as described.
Thanks again
- Jaidyn
Great
I haven't used it yet. But think it a great invention
It truly is a great invention!
Thank you for leaving a review, do you have any additional feedback now that you have had a chance to use it?
Ingenious!
Why did it take so long for someone to think of this! Very strong material.
Thank you for the review William and we wish we could answer that ourselves!