Regular price
$0.00
Sale price
$29.95
Unit price
per
Sale
Sold out
Our caravan door latch extender comes with Free Express shipping Australia wide!
Free 30 Day returns on this product.
Australian Made & Owned
Dispatch Time Estimate: Same business day - 1 business day 
Have you seen a Caravan door latch extender before? This is an incredible invention that will extend your caravan door latch, giving you more room behind the door. This is especially handy if you have a van that has a window or a drop down table behind the door.
This caravan door latch extender can attach to your existing door latch and adjust to several lengths, up to 280mm. Allowing you to open the window as little or as much as you want. There is a ring included to act as a spacer for larger door latches. The end is molded in the same shape as your existing door latch and fits straight into the existing attachment on your van.
How to install your caravan door latch extender:
Simply undo the nut, place your existing door latch on top of the raised section, and re-tighten the nut.
Features:
Easy to use - easy twist lock nut

Fits on most caravan doors

Australian made

Adjustable in size
30-day money-back guarantee!
We're very confident you will love this product but for added peace of mind, We back this product with a 30-day money-back guarantee. Simply Return the product to us and we will fully refund you including shipping.
*This is separate from the manufacturer's warranty.
Item must be undamaged and/or unchanged. Minor wear and tear accepted. 
-------------------------------------------------------------------------------------------------
Heavily Discounted Offer (OPTIONAL) 
RRP $44.90 but get one with your Caravan Door Latch extender for just $30!
Free Express Shipping!
Track your journey as you go and look back at your travels with complete accuracy on this fun map!
Grab a sharpie or white board marker and trace along the roads you have traveled with our Map of Australia Sticker - perfect for outside or inside! Designed for our Caravanning & Camping Community, many customers are also putting these up on windows, in offices, and in bedrooms.
Your Map of Australia Sticker is locally printed on UV Gloss Vinyl Supatak with Gloss overlaminate - only the BEST for outside or inside.
40cm x 36.7cm

Australian Made

UV protected

PERFECT for your caravan - inside or outside.

Loads of detail & towns
Here at AMD Touring we are proud to make it easy to find high quality Australian Made 4wd, camping, and caravaning gear.
Share this product with a friend
View full details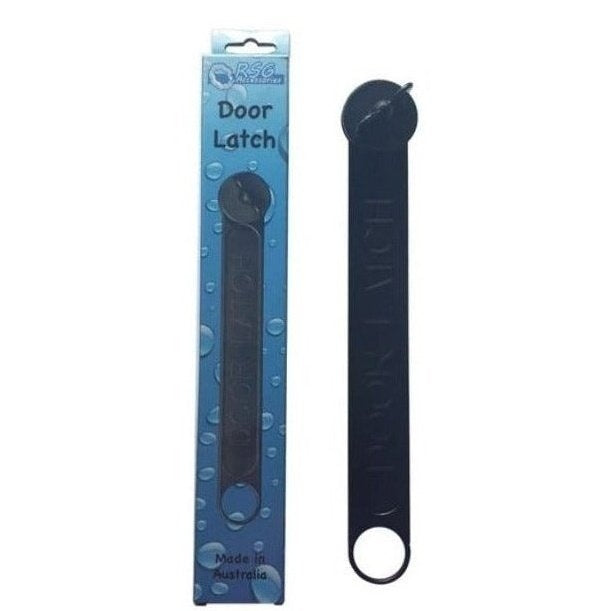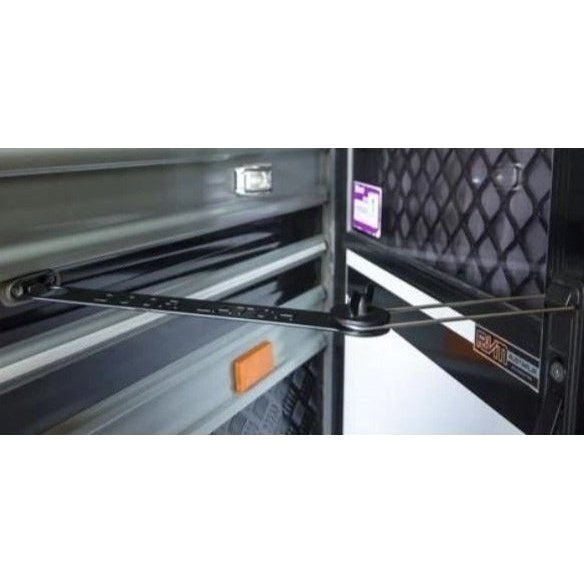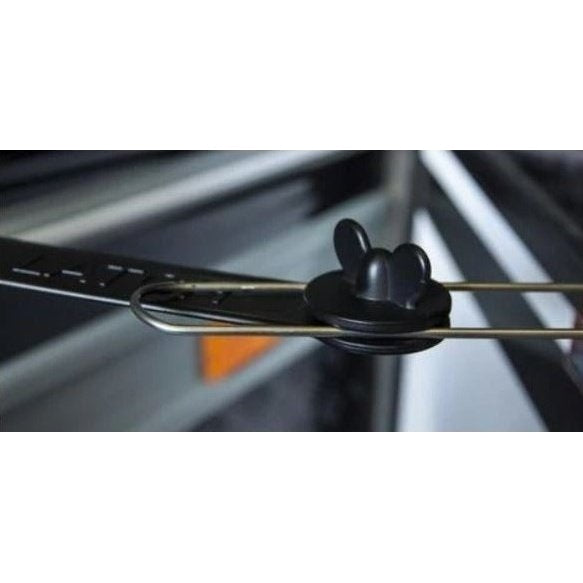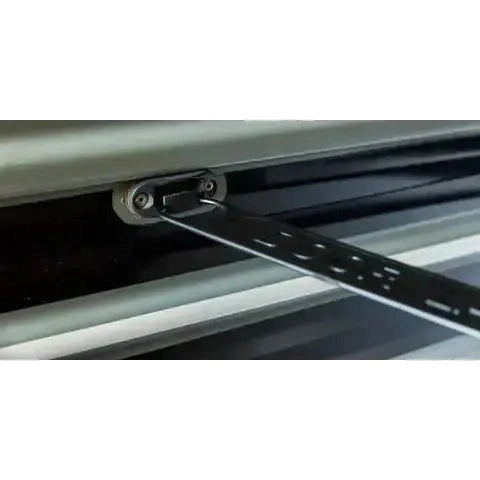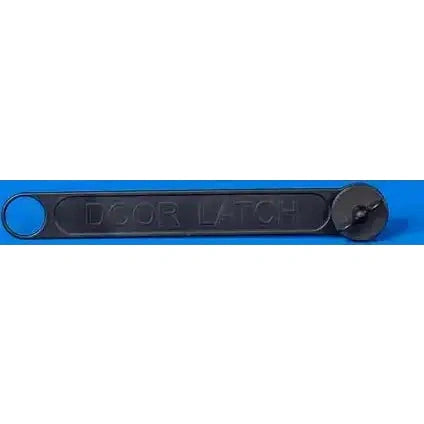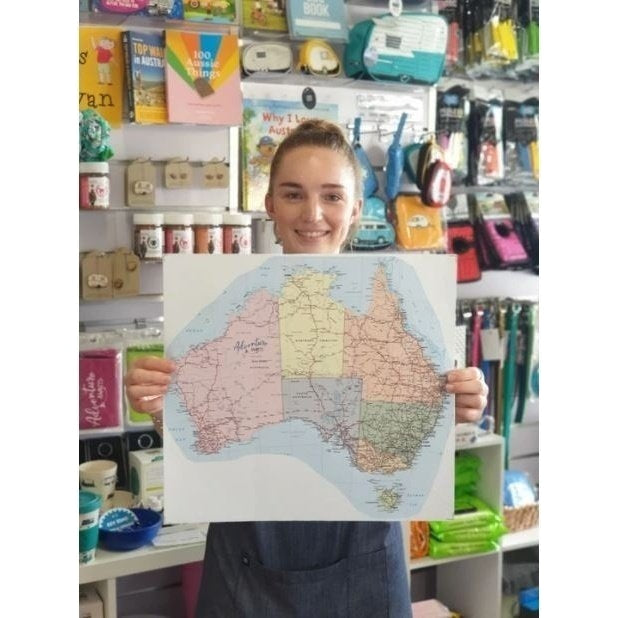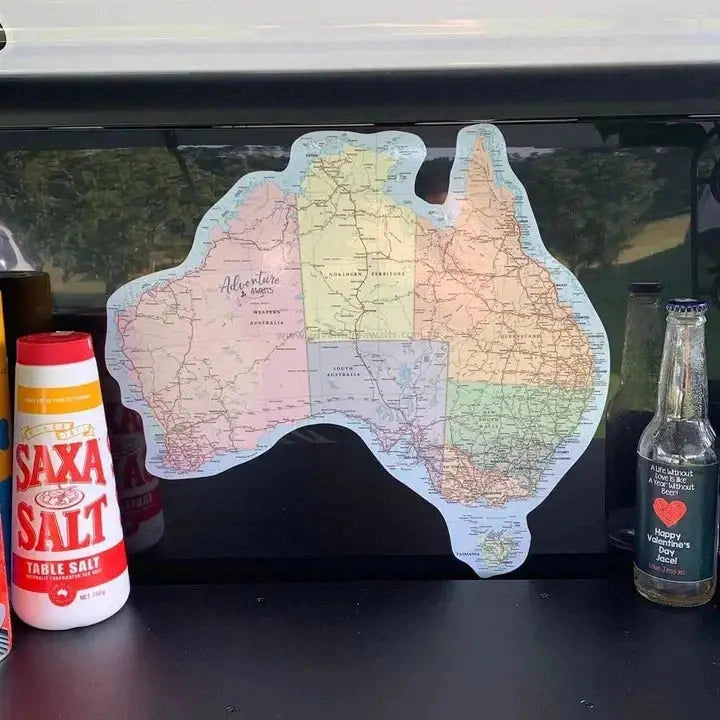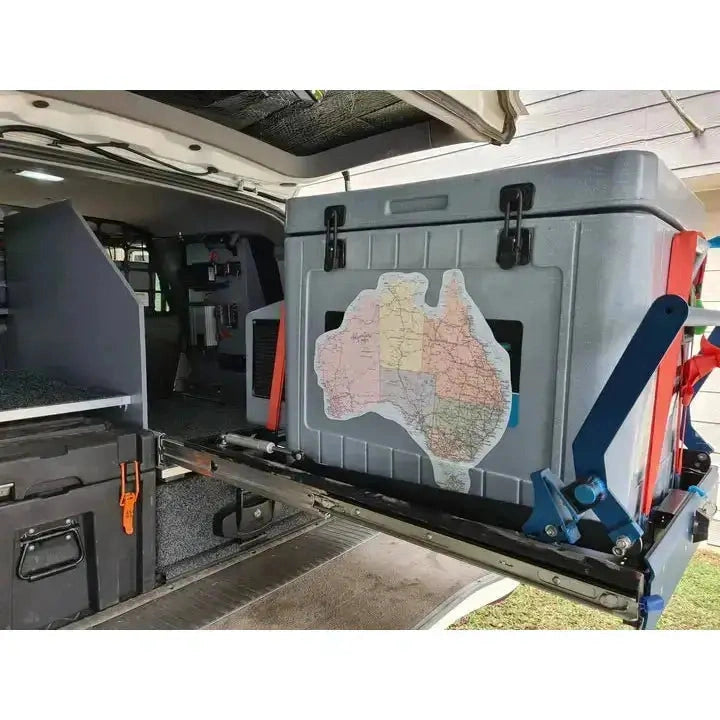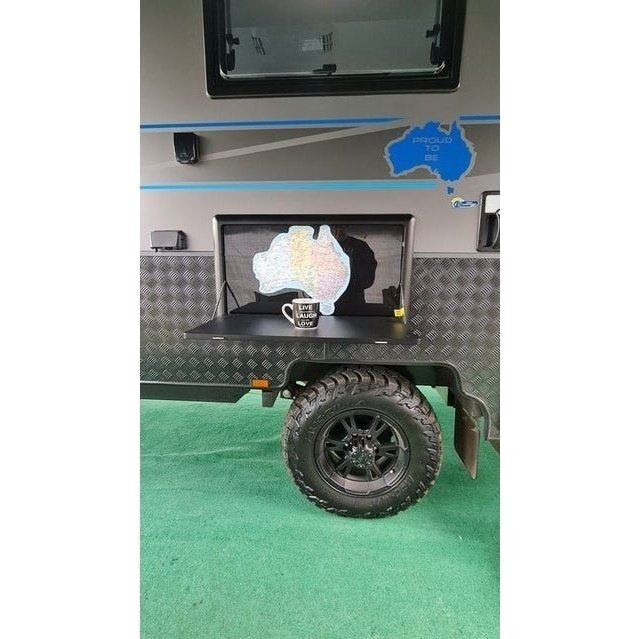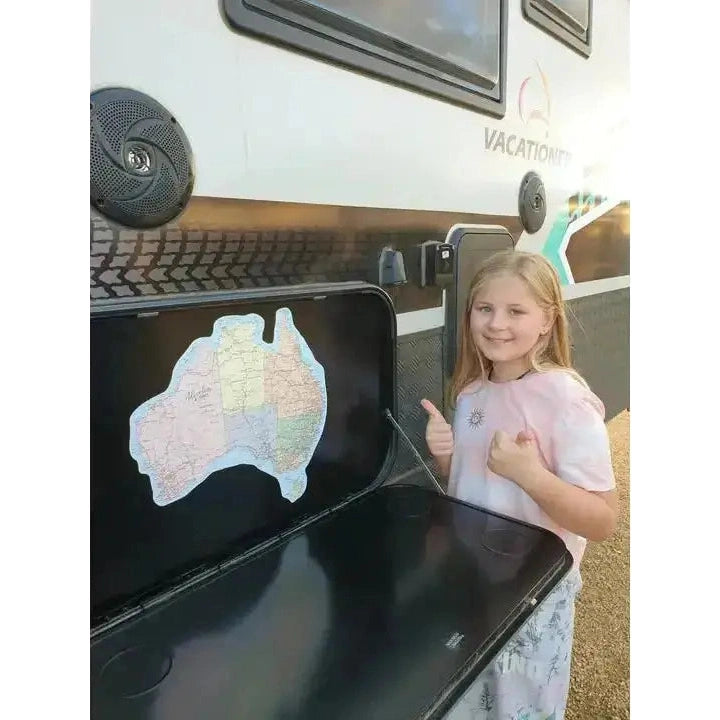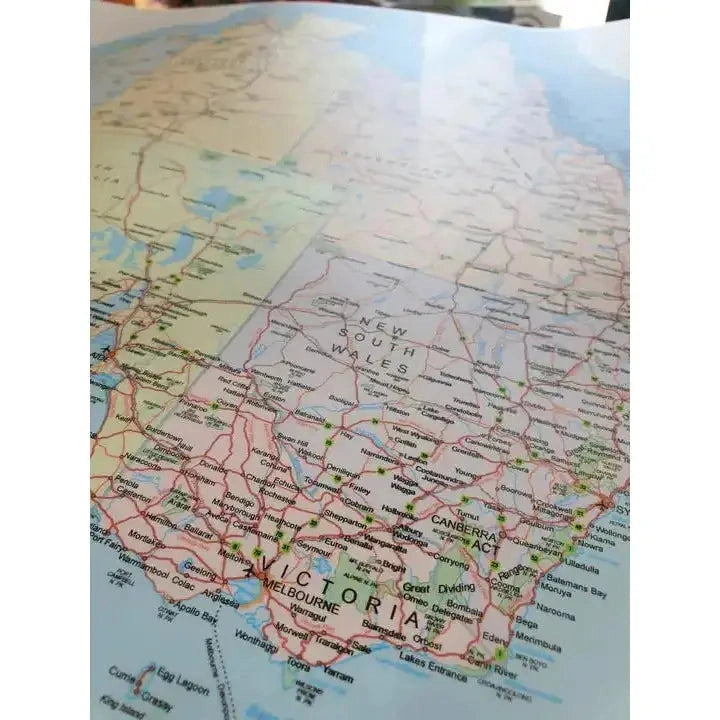 Door latch extension
Great idea. Can now open the window when door is open
We may have heard it 100 times but we love it every time someone tells us it solved their dreaded door Vs window problem!
Thank you for taking the time to leave a review.